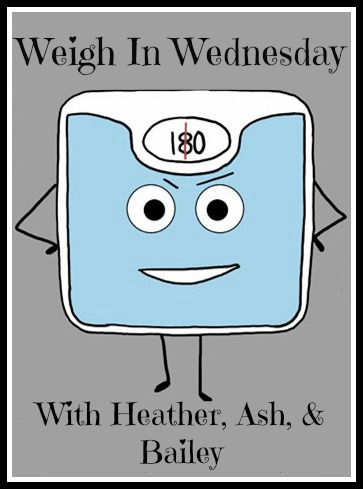 It is Tuesday afternoon and I'm sitting here eating carrots, mushrooms and hummus, preparing this post for Weigh in Wednesday. Carrots, mushrooms and hummus - what are those again? Vegetables? What? Wait.. where are the simple carbs? Where is the sugar? And the fat? What the fuck am I doing? Oh right : healthy, wholeosome foods
You're eating healthy, Bailey..because you feel like shit.
This summer has been full of shitty food and not much of an attempt at nourishing my body. While I admitted to myself and my blog that I wasn't actively trying to lose weight because of my hectic schedule - I failed to admit to myself that that didn't mean I couldn't try to eat some healthy food along the way, even if it was too much or on top of the shit food I've been consuming.
I feel sluggish, tired and full 75% of the time, even when I eat very little. My regularity is off (not that that's a surprise) and I hate that out of control feeling I have when I'm not giving myself any sort of rules for how I should be fueling my body. Whether I lose weight or not - this shit has got to stop.
I went to the gym today and maybe I won't go again for another week but I feel better just for having gone once. I have logged everything I ate today with WW and I will make an honest effort to continue to do so. I'm paying for the program - so why I am not logging is beyond me! I need to give my head a shake. And whether I eat crap or not, I am going to eat at least two healthy, wholesome meals each day whether it is a banana at breakfast and chicken and veggies at night after work - I will get it done. I need to treat my body with a little more respect than I have been lately.
I have two friends who work at bakery type places and I told myself no more of that - maybe once a week but I can't be eating rice crispy squares and chocolatines 5x a week. The obvious trigger for me is working at a restaurant which serves deep fried food and desserts - that is where I struggle and I'm still not sure how to work around that. I'm going to try to bring something for lunch and hope to be busy enough through-out the day that I don't snack. Its really freakin' hard.
Im not looking to lose weight necessarily - I just need to feel better. That's my goal right now. I feel like I'm making progress with the mental aspect of loving my body and feeling mentally healthy and happy but there is more work to be done on the eating front. There is always work to be done in general.
Link up with
Heather,
Ash
, and I for Weigh In Wednesday this week! It doesn't have to be a weigh in (Im up a couple this week btw!) - just let us in on your health, fitness and weight loss adventures! Join us - we'd love to have you!
Big Love,
Bailey