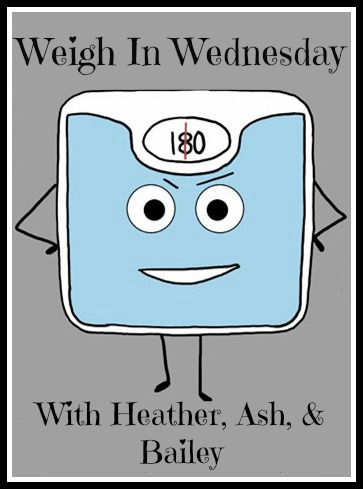 It's 7am and I haven't personally seen this time of day in quite a while - early mornings aren't my thing. I'm awake right now so that I can catch a ferry (I live on an island) and head to the city for a mini overnight vacation. I've been working pretty steady and I need a little time away to clear my head and de-stress so I'm heading to visit my cousin and maybe get in a little retail therapy.

So this week I'll be mostly skipping Weigh In Wednesday but will leave the link up so you guys can check all the posts out and join up if you're interested :) As far as my weigh in goes, I guess I'm down. Last week I was in between 225-226 and this week I have been seeing as low as 221 but today was at 225. Meh. I'll take it :) Check out my most recent post before this one for a bit of inspiration :)

Happy Wednesday Guys!