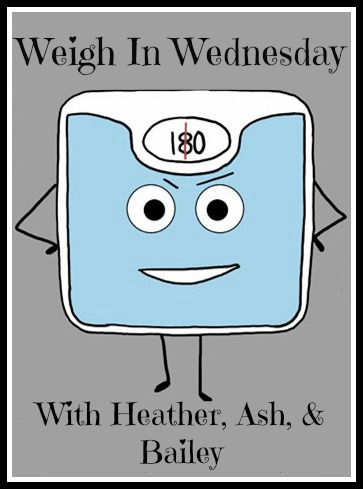 I woke up today and stepped on the scale for the first time in a few days. The last time I weighed in it was before my period started, I was up to 226 and I thought 'This is my period. Im not going to weigh in for a few days.' So today I got back on and I definitely was not ready for it. The stupid thing flashed 230. What the fuck?!

Normally I'd be really upset. I'd get this gross disgusting feeling in the pit of my stomach and I'd start to cry and maybe throw something. Instead, I rolled my eyes, got off the scale, went to the kitchen and got to work. I mixed up a fiber drink - something I used to do every single morning. I made a big glass of lemon water, grabbed a banana and sat down to write this post.

People use the excuse "I Don't Have Time" all the time and then people reply with "No, you don't make the time". I'm sure I could've made the time this summer to be healthier and get to the gym and blah blah blah but I didnt, and that's my fault but I really could not make it work.

To be honest, this summer has been pretty awful. I like my job, but in the past 3 months I've had one weekend off and my regular days off have been fleeting. Hanging out with friends was going for a drive late at night when we finished work or getting together after my Saturday shift, drinking and then not seeing each other til the next Saturday. Work was stressful and I dealt with it by eating. Working at a restaurant doesn't help - I had no self control.

I can make all the excuses I want, it doesn't matter, here I am and I have to deal with the weight I've gained (again for the millionth time) and go from there. I NEED to go back to logging with weight watchers - it works, even if it's a hassle when Im busy. If I can just make it through the next few busy weeks of work I will be thankful - then I can have a normal persons schedule most likely and make it to the gym more often.

Maybe this will work out..maybe it wont. But I gotta keep trying. I may spend my whole life trying but Im cool with that.

How is everyone else's week going? Link up for Weigh In Wednesday and let me know.