Blogging seems to be the least of my worries lately.. actually, I am always thinking and worried about it but I have nothing that interesting to write about. I'd rather my blogs be spread out and worthy of reading than a bunch of bullshit every day. I miss the days when I constantly felt inspired but summer is busy for me and working 50hrs a week doesn't leave much room for blog inspiration (unless you want me to to blog about the RIDICULOUSNESS of people at restaurants.. I could write about 15 fucking posts).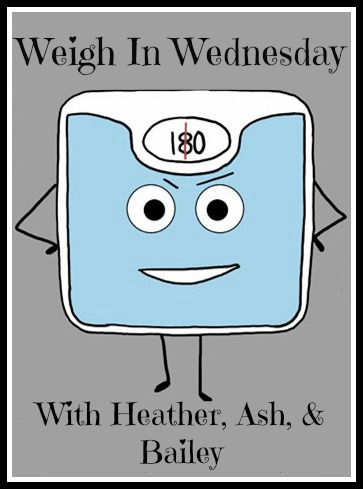 Today is Weigh In Wednesday. I'll put it out there - I feel like shit. I've been eating too much lately and I need to get back into the "you don't have to deprive yourself..but you SHOULD nourish yourself" mindset because Ive just been eating junk and I constantly feel icky. So I'm saying it here right now : this is bullshit and I promise to do better.
I'm not drinking enough water, eating enough fruits and veggies and I have been going way too crazy on the food. I've been noticing a LOT of emotional eating lately and I don't have time to actually deal with my shit right now so I just eat instead. Bad idea, I know.
I'd love to do another advocare cleanse just to get back into the mindset come September. I felt s good after that cleanse and I didn't gain all the weight back which I see as a good sign. I'm Canadian though so if anyone wants to hook me up with the 24 Day Cleanse - please give me a shout. You can't order it from Canada - it sucks - they totally need to spread it up here!
I'm excited for the fall because work will slow down and I'll have more time to focus on my eating and get back into the swing of things with the gym. I know you shouldn't wait but fuck all that - you gotta do what you gotta do. It just doesn't work for me right now.
How is everyone else doing? Is summer time hard for you to lose weight? I know some people say that the winter is hard to lose weight but I find it the opposite - I have more time to focus and I live in such a small remote town there really isn't much else to do but work out and make meal plans aha. Pathetic.
Link up with Heather, Ash and I and let us know she goes!